The Water Pump: Draining the Radiator
Last modified 2005 APR 07 04:40:11 GMT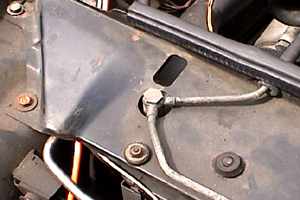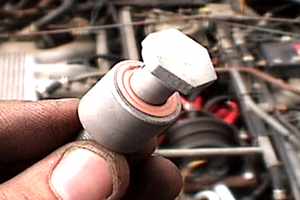 This he'ya, is the banjo bolt. 5/8 inch head. While I had still not yet removed the radiator, I went and thoroughly beadblasted the banjo bolt and original copper washers. After assembly, I gave it a wipe with some light oil. At a later date, I might even powder coat it.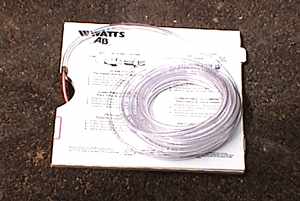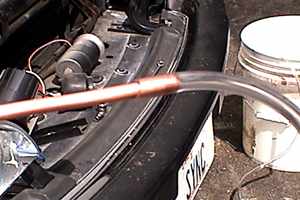 5/16 inch vinyl tubing and quarter inch copper tubing for siphoning the radiator. Simply stuff the copper tube into the vinyl tubing.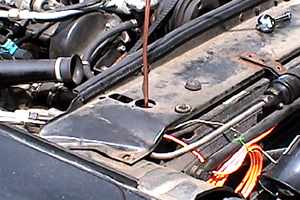 Insert 1-4 inch copper tube into banjo bolt hole. Note that this photo was taken earlier than when I actually started draining the radiator (as you'll note in the following images, the radiator crossover plate is removed). Given all the bits you'll have to unbolt, and how slowly the radiator drains, you may as well start this process while you proceed to remove the hardware necessary to get the crossover plate and related plumbing off.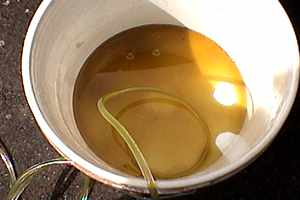 Siphon the nasty coolant. Be careful not to get it in your mouth -- this is why I used a long length of the vinyl tubing - I knew it was coming long before it hit.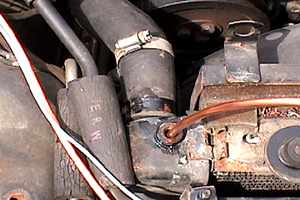 While draining the radiator, note what hose clamps you may wish to replace.
Sean B. Straw
Post Box 751224
Petaluma, CA 94975-1224 USA

EMail to: Sean.Straw+Jaguar@mail.professional.org



Contents Copyright © 1998-2023 Sean B. Straw, All Rights Reserved. Theft will not be tolerated.